Diversity Focus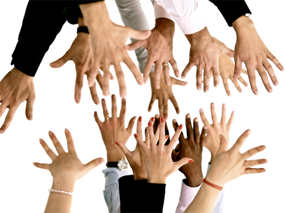 To remain competitive in today's market it is important to make an effort to attract, hire and retain qualified diverse employees. Ford Douglas understands that keeping and maintaining a diverse candidate pool is imperative to compete in today's changing marketplace. Our primary focus is to provide access to a diverse talent pool, while also matching professionals to companies that value diversity and inclusion.
Ford Douglas is a woman owned business, working with our clients to promote the advancement of women and minorities into positions of increased responsibilities. We work with you to establish and promote a climate of teamwork allowing your firm access to the best in human resource capital.
Diversity and inclusion is a larger picture than just placement in a job within an organization, its being included in life and participating using ones abilities in day to day activities as a member of the community and an active participant in today's workforce.